This Air Fryer Fried Chicken came about because my girl Pam brought it over cause she didn't have room in her apartment for an wasn't using it. I figured what the hell people rant and rave about these things. So I set out to learn how to use this thing and that I have. It really surprises me how this thing can pretty much duplicate certain textures and flavors without the added things to call it junk food. Crunchy and juicy just like a deep fryer. If you sit down and learn how to use an Air Fryer it really can fill an empty void without all the mess.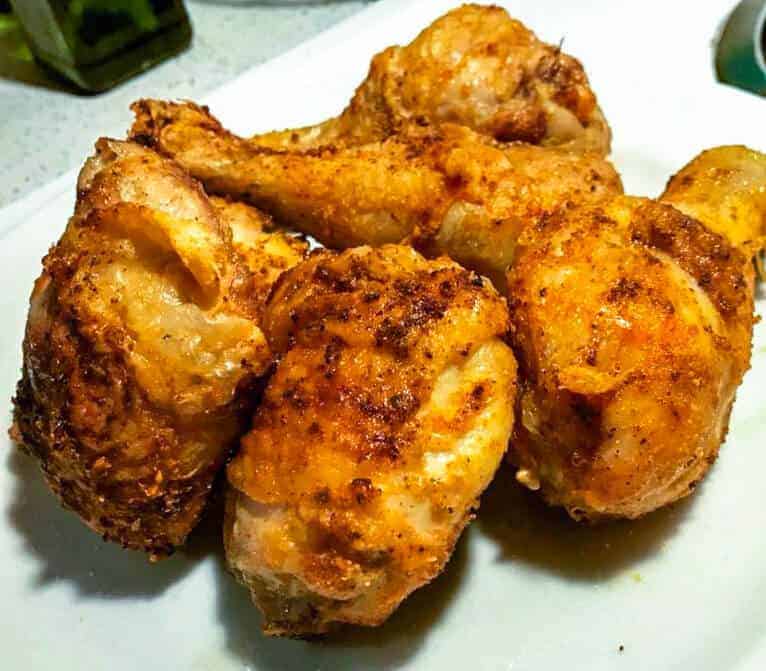 Items I used in this Recipe. Available from Amazon. You can HOVER OVER THE LINK to see INFO and PRICE or just Add Them to Your Cart on Amazon. I do receive a small commission from Amazon at NO EXTRA COST to YOU. Thanks so Much for Your Support.
ZenChef PRO XXL Air Fryer Family Size 5.8 Qt

100pcs Air Fryer Liners, BESEGO 9inch Parchment

Mattys AirFryer Chicken
Simply Delicious. This Airfryer Chicken is juicy and crunchy. So good you'll think it is the junk food version.
Ingredients
2 to 3

pounds

chicken pieces of your choice

Salt and pepper chicken to taste

1/2

tsp

Garlic powder

1/2

tsp

Smoked Paprika

2

tsp

Baking Powder
Instructions
Salt and pepper chicken pieces to taste.

Cover chicken with the garlic powder and smoked paprika and baking powder. The baking powder is essential to making the chicken super crispy as it pulls moisture from the skin. Once the chicken is coated with the spices and the baking powder let it sit about 10 to 15 minutes.

Spray your air fryer basket with and olive oil mist Or wipe with a paper towel with a little bit of oil on it to prevent sticking. Put all chicken parts into your air fryer trying not to overlap them. I like to spray the chicken with an olive oil mist but you can use cooking spray if that's all you have. You must sprayed the chicken with the oil or cooking spray it is part of the process to get the chicken nice and golden crispy.

Turn on your air fryer and set temperature to 385° for 35 to 40 minutes flipping the chicken ones halfway through and spraying the chicken again with the olive oil missed or cooking spray once you flip it. That's all.

Enjoy
SaveSave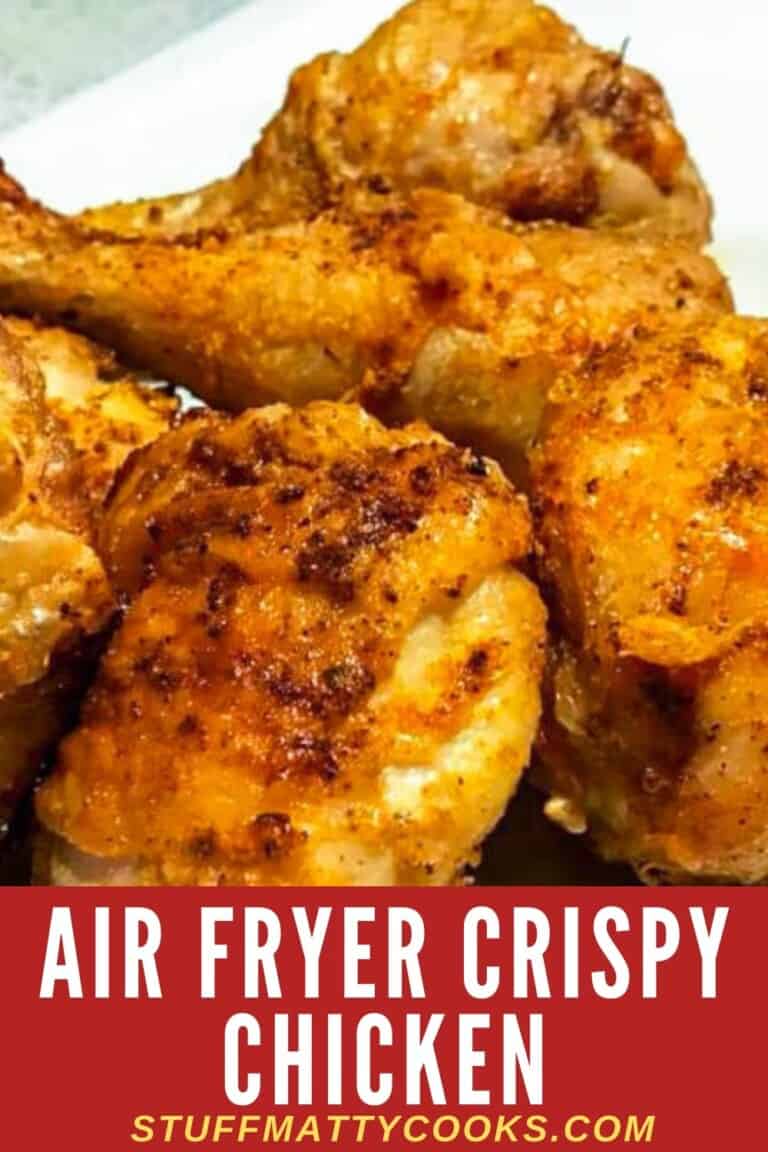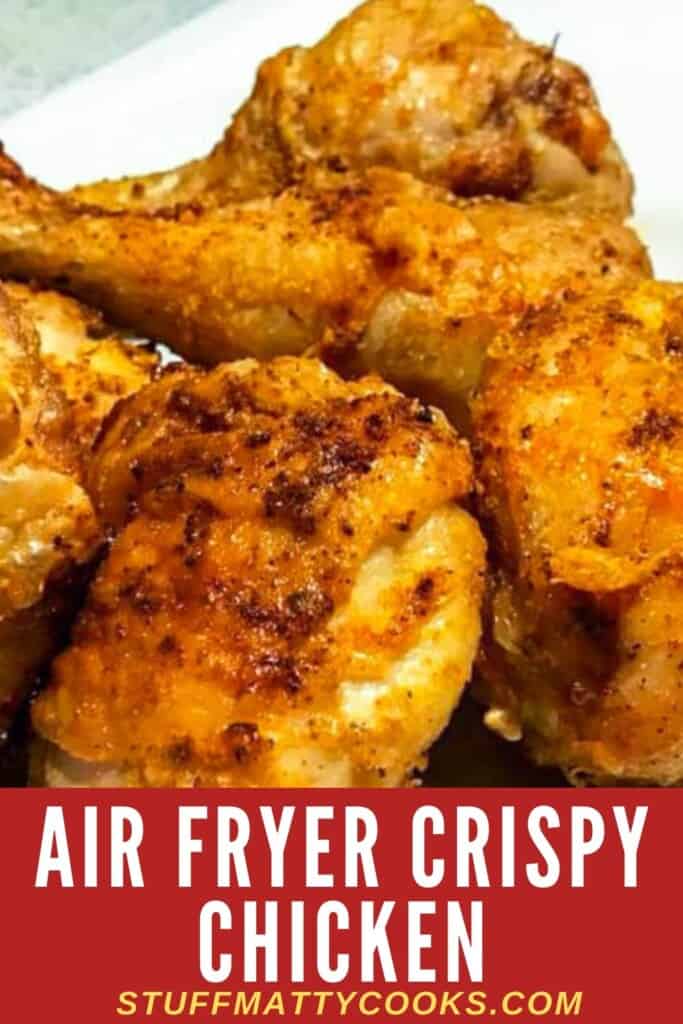 SaveSave
SaveSave
SaveSave
SaveSave
SaveSave
SaveSave
SaveSave
SaveSave
SaveSave
SaveSave
SaveSave
SaveSave
SaveSave
(Visited 14,657 times, 61 visits today)