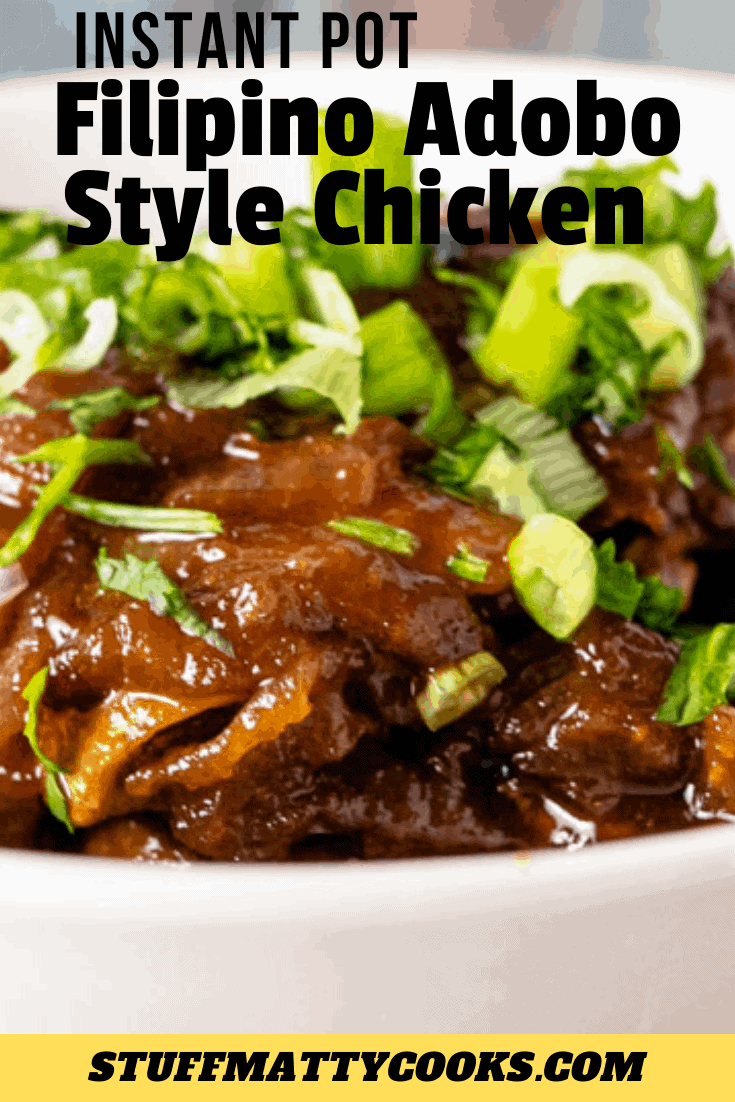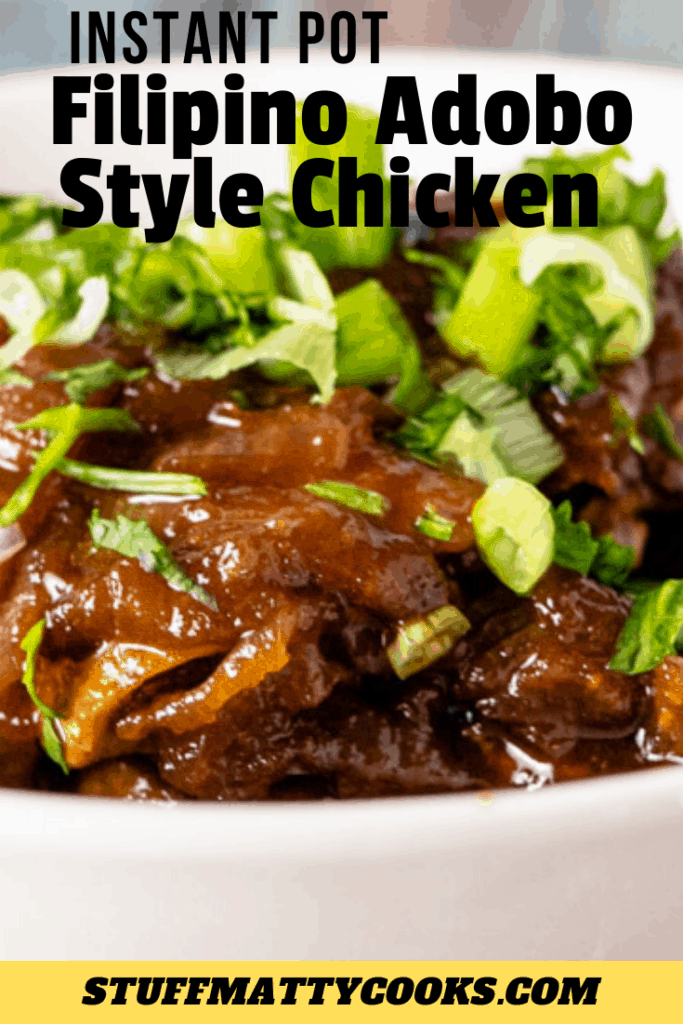 This Instant Pot Chicken Adobo recipe is the best. Can you say YUM! If you haven't had this before then you are in for a treat. It is an absolutely delicious dish. Tart and savory with a hint of sweetness. It is for sure a unique flavor that you will love. The combination of soy sauce, vinegar and garlic give this dish its special flavor. This is not actually AUTHENTIC chicken adobo but it is the same flavor without specialty ingredients like Filipino soy sauce and fish sauce. This Chicken Adobo Instant Pot Recipe will most likely end up being one of your favorites.
Chicken Adobo Instant Pot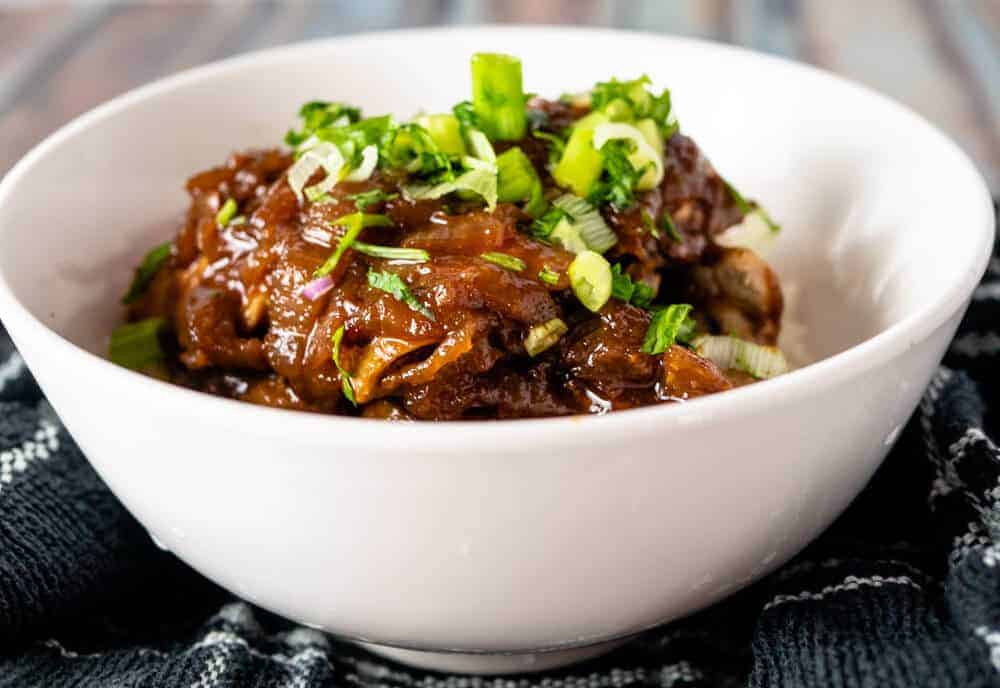 Best Instant Pot Chicken Adobo Recipe
This Instant Pot Chicken Adobo recipe can be made with basic ingredients that you have in your pantry. This was my goal when I created this dish. It does have the same flavor as the authentic Filipino Adobo Chicken. It is a great quick meal for any weeknight that the whole family will enjoy. Best of all It can be made quickly in the Instant Pot. It can be made also with Fresh or FROZEN chicken. Whatever you choose the cooking time is the same. This pressure cooker chicken adobo is meant to keep it simple to cook and still keep that delicious Filipino flavor.
Boneless Chicken Adobo is great in the Instant Pot or Slow Cooker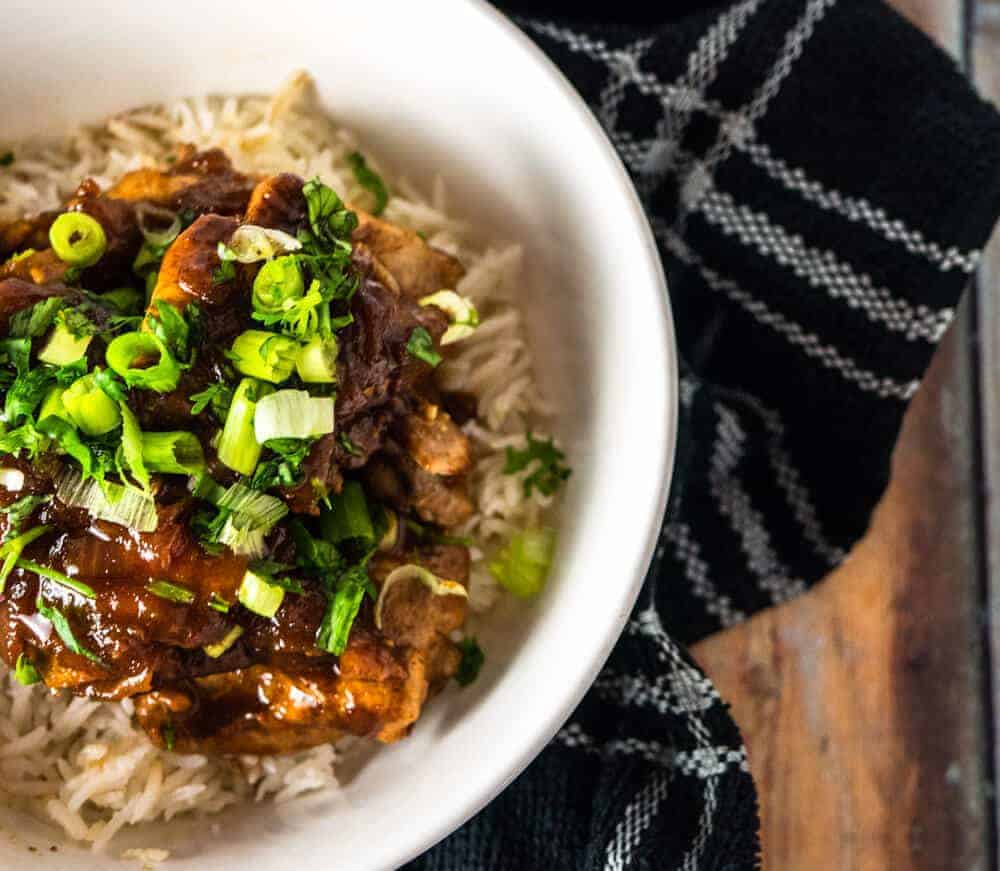 Can you Make Chicken Adobo in the Crock Pot Slow Cooker?
Yes, you can. Just start with chicken that is already defrosted. Put everything in your crockpot slow cooker and turn on Low for a cooking time of 4 hours. When cooking time is complete add a slurry of 2 Tablespoons Cornstarch to 3 Tablespoons water to crockpot and then cook on HIGH 20 minutes longer. Do NOT add cornstarch directly to crockpot.
I really hope you enjoy this recipe. I can't seem to get enough of it. It is also good if you are doing meal prep. I keep frozen bags of the entire recipe in my freezer. That way i just pull it out of the storage bag and pop it right in the Instant Pot for an even faster convenient meal.
Please leave me a comment and let me know what you think about the recipe.
Matty.
Other Recipes:
Instant Pot Soyaki Chicken
Instant Pot Chicken Lo Mein
Instant Pot Mongolian Chicken
Chicken Lettuce Wraps (Instant Pot)
Kitchen Essentials and Items Used to Make This Recipe
Instant Pot Duo Nova 6 Qt. Pressure Cooker
Better Than Boullion Roasted Chicken Base
365 Everyday Value Shoyu Soy Sauce
Imarku Chef Knife – Pro Kitchen Knife 8 Inch

How to Make Instant Pot Chicken Adobo Recipe
Instant Pot Chicken Adobo
Instant Pot Chicken Adobo is savory and tart with a hint of sweet.
Ingredients
3

Boneless Chicken Thighs (Fresh or Frozen

1

Half an Onion Sliced

2

Cloves

Garlic Minced

5

Tbsp

Low sodium soy sauce

2

Tbsp

White Vinegar

2

Tbsp

Sugar

1/2

tsp

Red Chili Flakes

1/2

Cup

Chicken Broth

1/2

Cup

Water

1

tbsp

chopped cilantro

set aside for garnish

1

tbsp

chopped scallions

set aside for garnish

Salt and Pepper to taste
Instructions
Salt and Pepper the chicken Put chicken in Instant Pot. I used FROZEN chicken for this recipe but you can use fresh chicken and the cook time is the same. Top chicken with the sliced onion. Mix together soy sauce, white vinegar, sugar, chili flakes and chicken broth (I use the chicken base) and water. Add all the liquid to the Instant Pot.

Put the lid on the Instant Pot and turn valve to SEAL. Press Poultry button and set time to 11 Minutes. When cooking is completed release pressure of Instant Pot by opening the valve. Remove chicken from Instant Pot and set aside. Press cancel on Instant Pot. The press the SAUTE button and set to the High setting. Let sauce reduce until it becomes darker in color. This takes about 15 Minutes. Then Put chicken back in pot with reduced sauce to warm it up a bit. Then serve chicken and spoon sauce over it and enjoy. I serve the chicken over rice.
(Visited 56,832 times, 161 visits today)