Let me start by saying that this is one of my FAVORITE creations. The flavor on these Grilled Italian Pork Kabobs is incredible. With a combinations of the grill flavor and the salty, garlic herb flavor this is one of my goto items. Its really easy to make and cooks quickly. With all this work lately I need thing that are tasty and done quickly.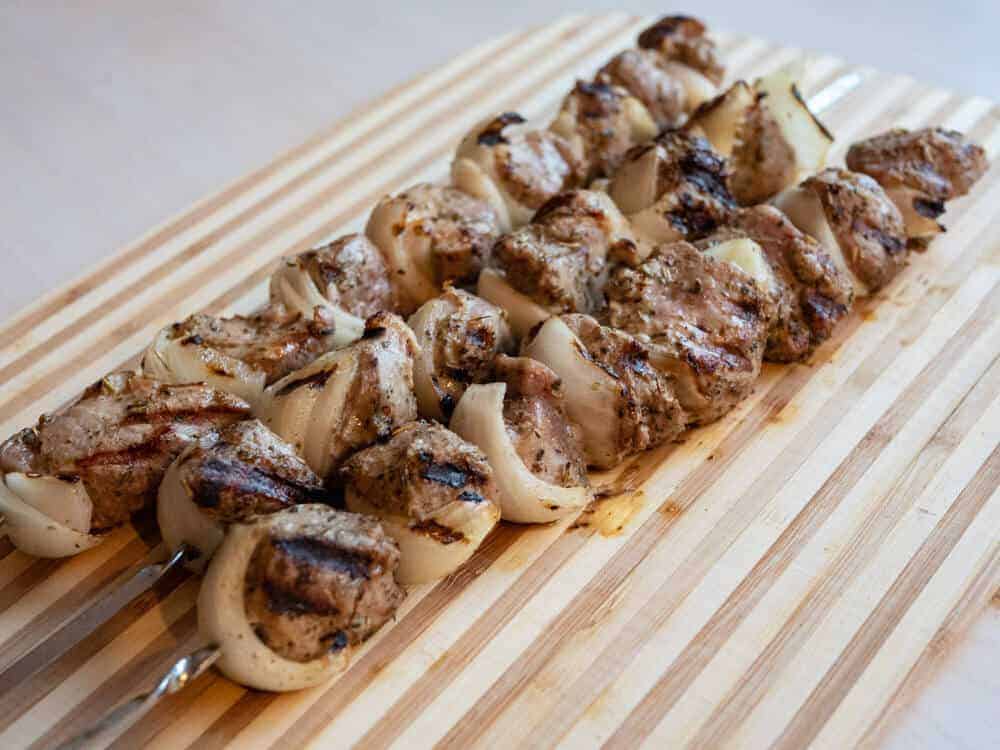 Since I live in Florida I am using a cast iron grill plates because it is hotter than Hades outside and standing over a hot grill isn't happening in the middle of summer but that is the reason for my grill plate. Obviously not as good as my charcoal grill but it does create grill flavor and is an easy cleanup. I just let the grill plate preheat and get super hot before cooking. I let it preheat about 20 minutes.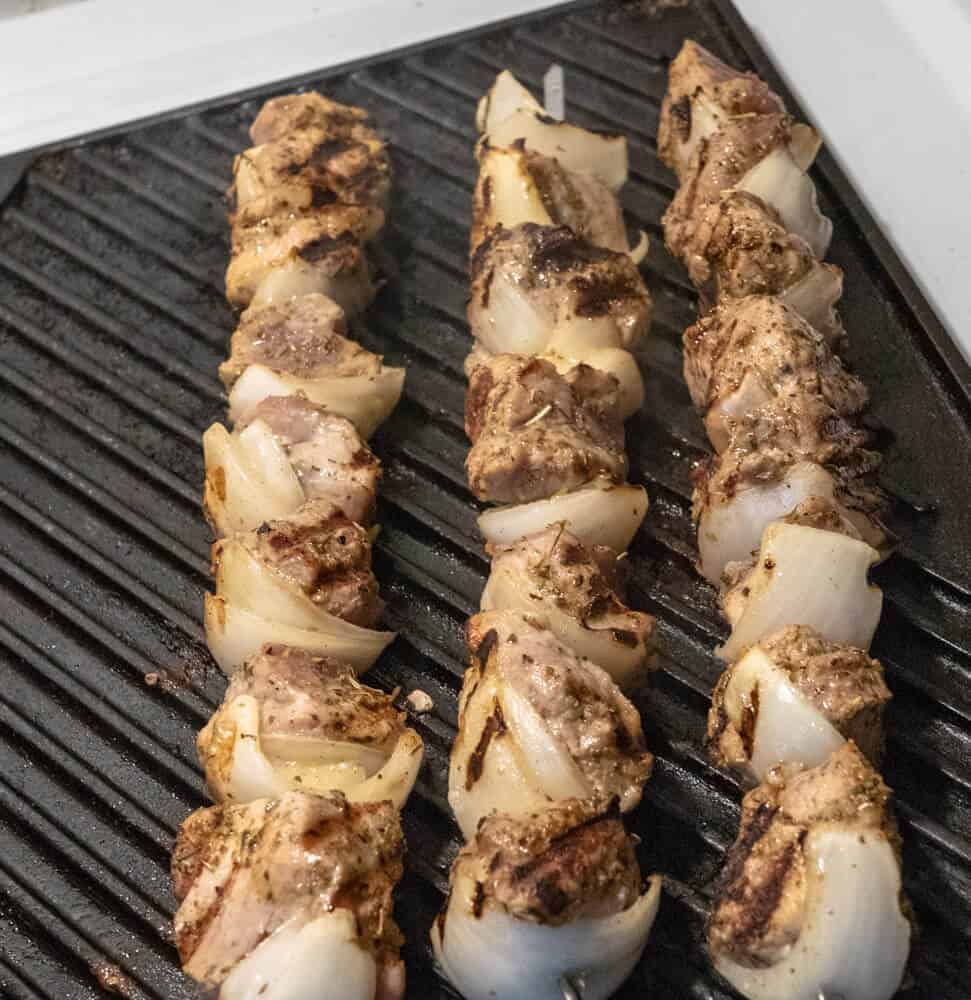 Make sure when you grill these babies that you grill them on ALL 4 SIDES. You want to get that char on every side. Rotate the kabobs every 3 to 4 minutes for a total of about 15 minutes cook time. Kabobs are done when they read 145 to 150 degrees on a meat thermometer if your using one of those.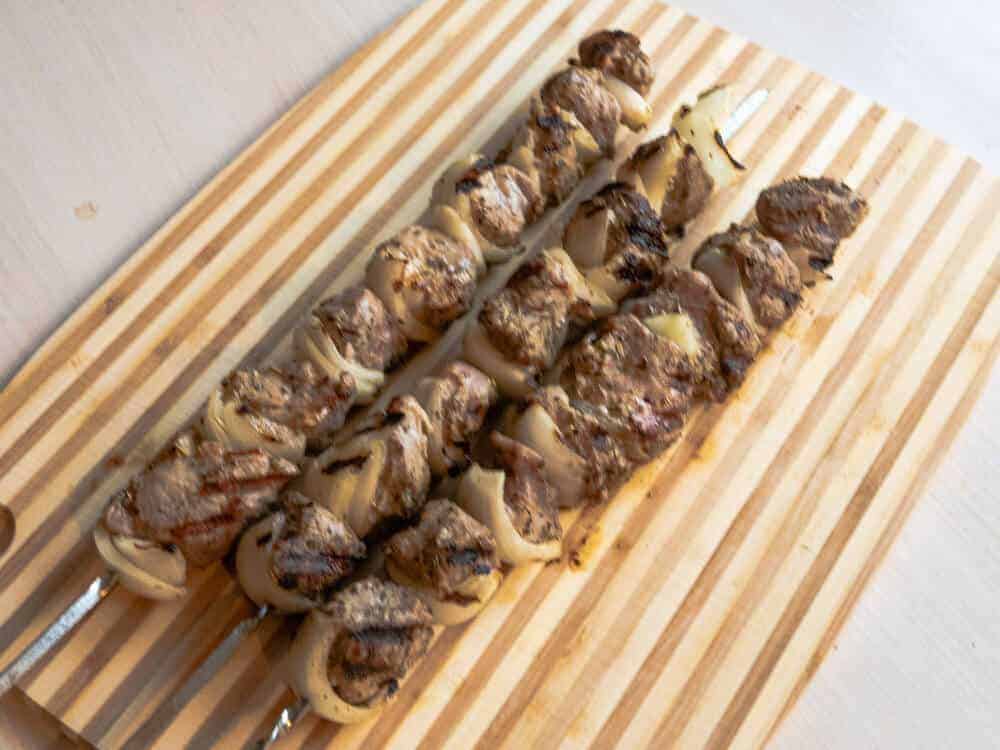 Dont forget to drop me a comment and let me know what you think of these. Lately this is one of my new favorites. I just can't get enough of that flavor. Thanks for stopping by my blog.
Grilled Italian Pork Kabobs
Grilled Italian Pork Kabobs. Very Savory with Garlic and Herbs.
Ingredients
1

Pound

Pork Tenderloin

1

tbsp

Italian Seasoning

1/2

tsp

Garlic Powder

1/2

tsp

Salt

1/2

tsp

Pepper

1/2

tsp

Oregano

1/2

tsp

Season Salt

1/2

tsp

Paprika

2

tbsp

Olive Oil

1

medium

Onion (Cut into 1 inch Pieces)
Instructions
In a Large bowl mix all spices together and then mix in Olive Oil forming somewhat of a paste. Trim Pork tenderloin of most fat and silver skin. Cut tenderloin into one inch pieces. Also chop onion into one inch small pieces. Mix pork tenderloin chunks and onions into bowl of spice mixture. Ensure everything is coated well. Let marinate for at least 30 minutes but preferably a few hours to overnight.

Turn grill to medium high setting. About 400 degrees. Thread pork tenderloin onto skewers with onions. Grill a total of about 15 minutes ON ALL 4 SIDES. Turning kabobs every 3 to 4 minutes. Pork is done when it reads 145 to 150 on a meat thermometer.

Enjoy.
Items I used to Make This: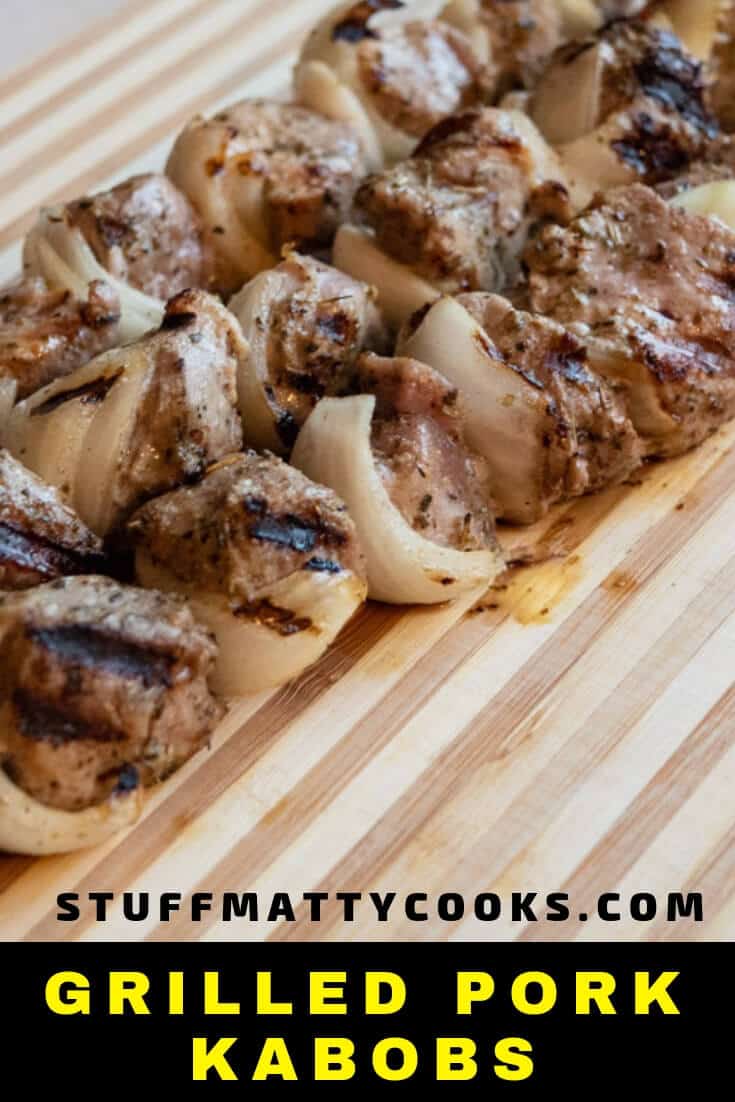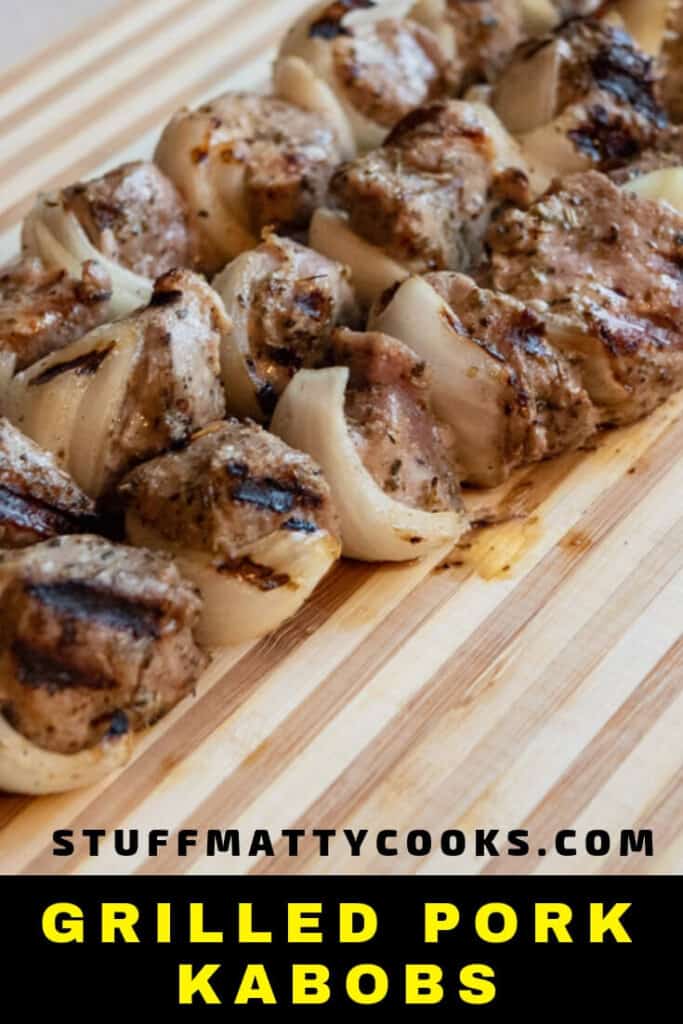 (Visited 275 times, 1 visits today)