Frozen egg rolls in the air fryer are delicious. Just look at these bad boys. Egg rolls in the air fryer are crispy.
They are actually flaky and taste like they were deep fried. They taste like egg rolls from a takeout restaurant. The veggies and shredded cabbage even have texture. These eggrolls come out delicious.
15 minutes and these egg rolls can be ready to eat. They are paired with my tasty egg roll sauce for dipping. Frozen egg rolls are a perfect side dish, or gameday appetizer.
Serve with some chicken wings and french fries for an appetizer platter for guests.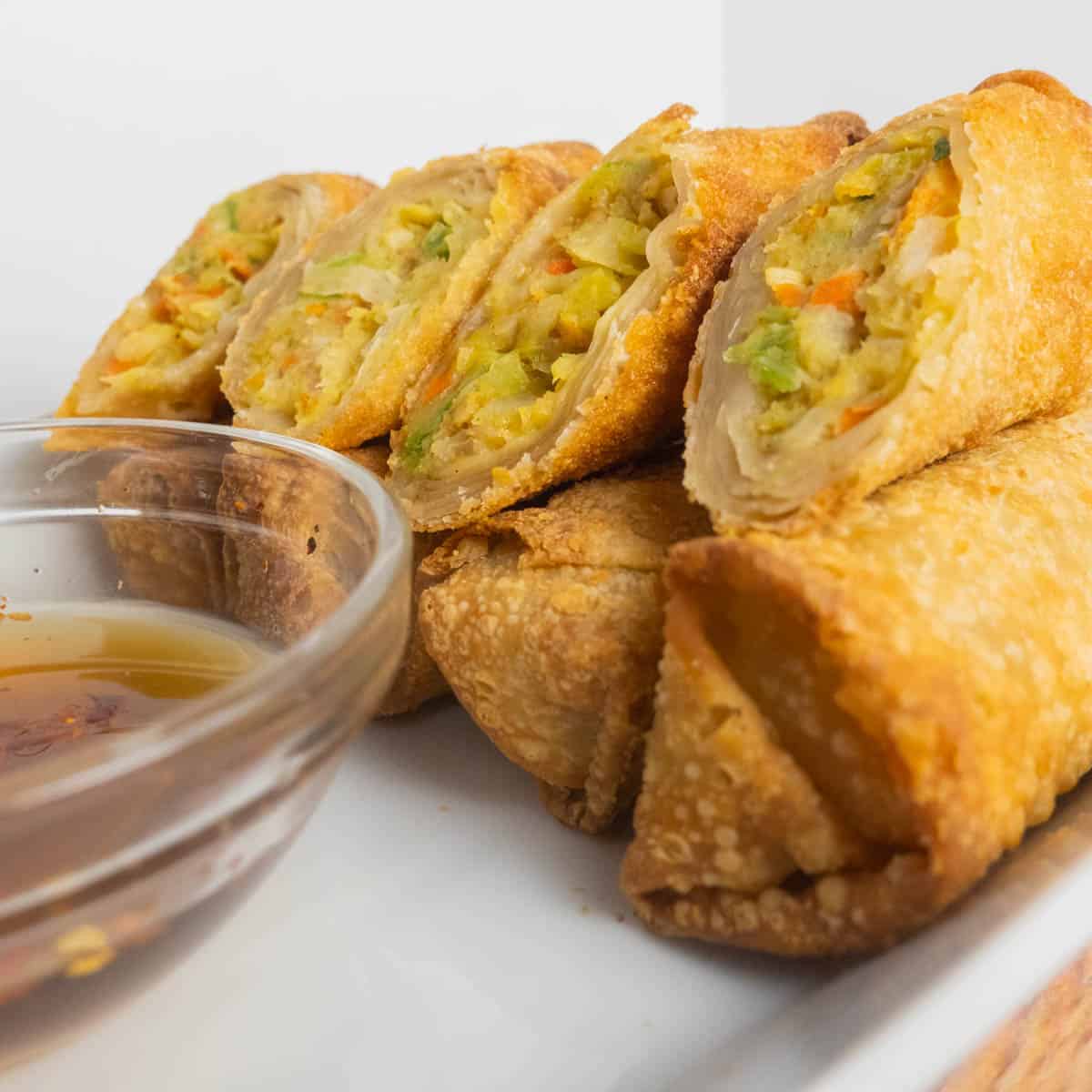 I have tried all kinds of items from the frozen food section of my supermarket and eggrolls are no exception. My favorite brand of frozen egg roll is Chungs. These frozen egg rolls are as good as takeout. Air frying egg rolls is the way to go.
This recipe was inspired by my Air Fryer Frozen French Fries. It turns out that I am not the only one that likes quick and easy side dishes.
Jump to:
Ingredients
These frozen egg rolls are crisp and delicious. Air fried perfection. I've tried the ground pork egg rolls and the chicken egg rolls.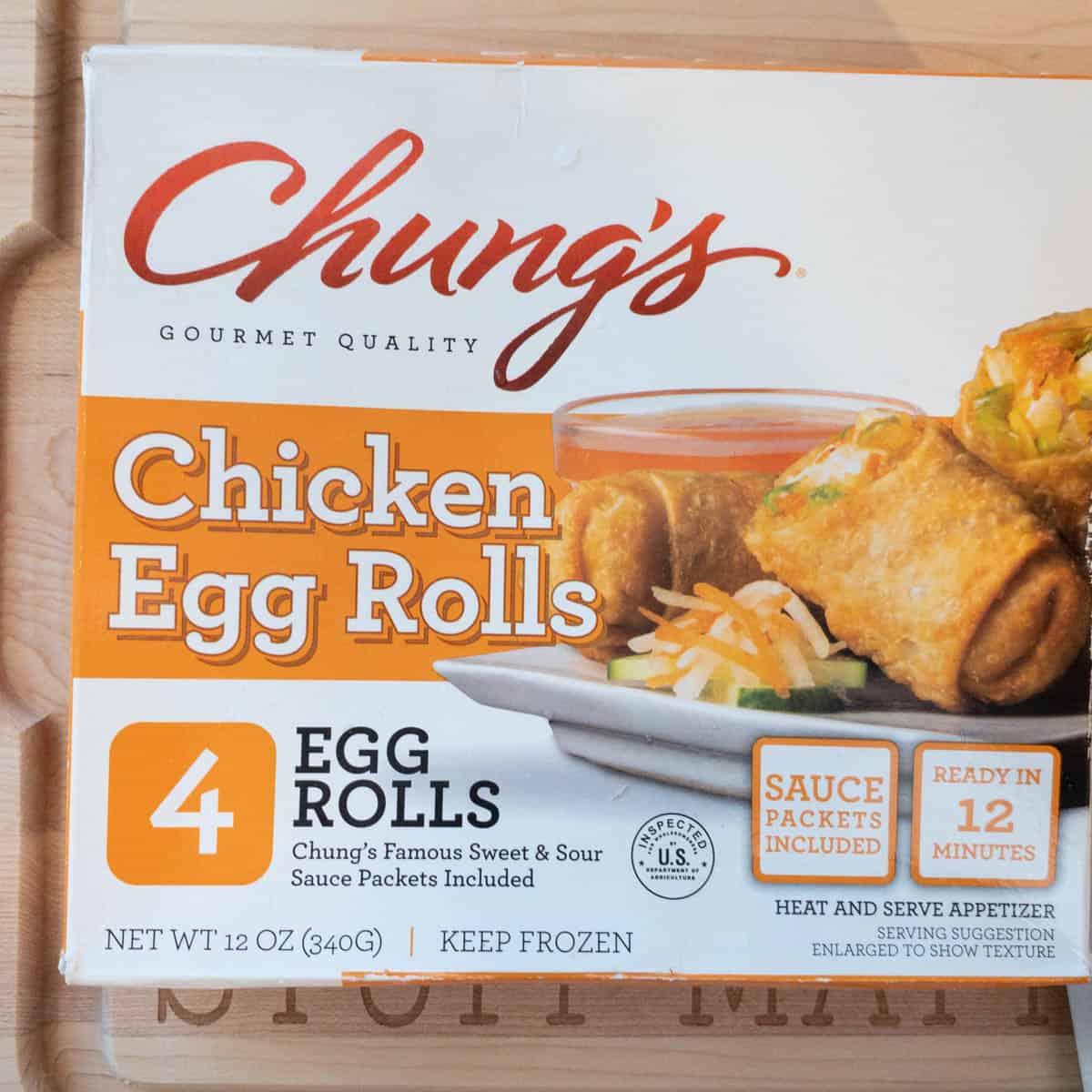 A Box of Frozen Eggrolls. (I like Chungs brand.)
Asian Fish Sauce ( For Dipping Sauce)
Water
Sugar
Jump to recipe card for quantities.
I am going to show you my method for cooking frozen eggrolls and it is easy. 15 minutes and you can have perfectly crispy eggrolls with a delicious egg roll dipping sauce.
These eggrolls pair great with my Instant Pot Chicken Lo Mein as well.
Frozen eggrolls are a hit on game day especially when I have guests. Usually, I will throw together some appetizers that people can just grab and enjoy. I like items that are simple to make without creating a mess.
Instructions
I am going to show you step by step how to cook frozen eggrolls in your air fryer. I even show you step by step how to make my dipping sauce that uses common Asian ingredients.
How to Make Egg Roll Sauce for Dipping
Step 1 – Asian fish sauce is the base ingredient for making my eggroll dipping sauce. In a small bowl add 1-2 Tablespoons of Asian Fish Sauce.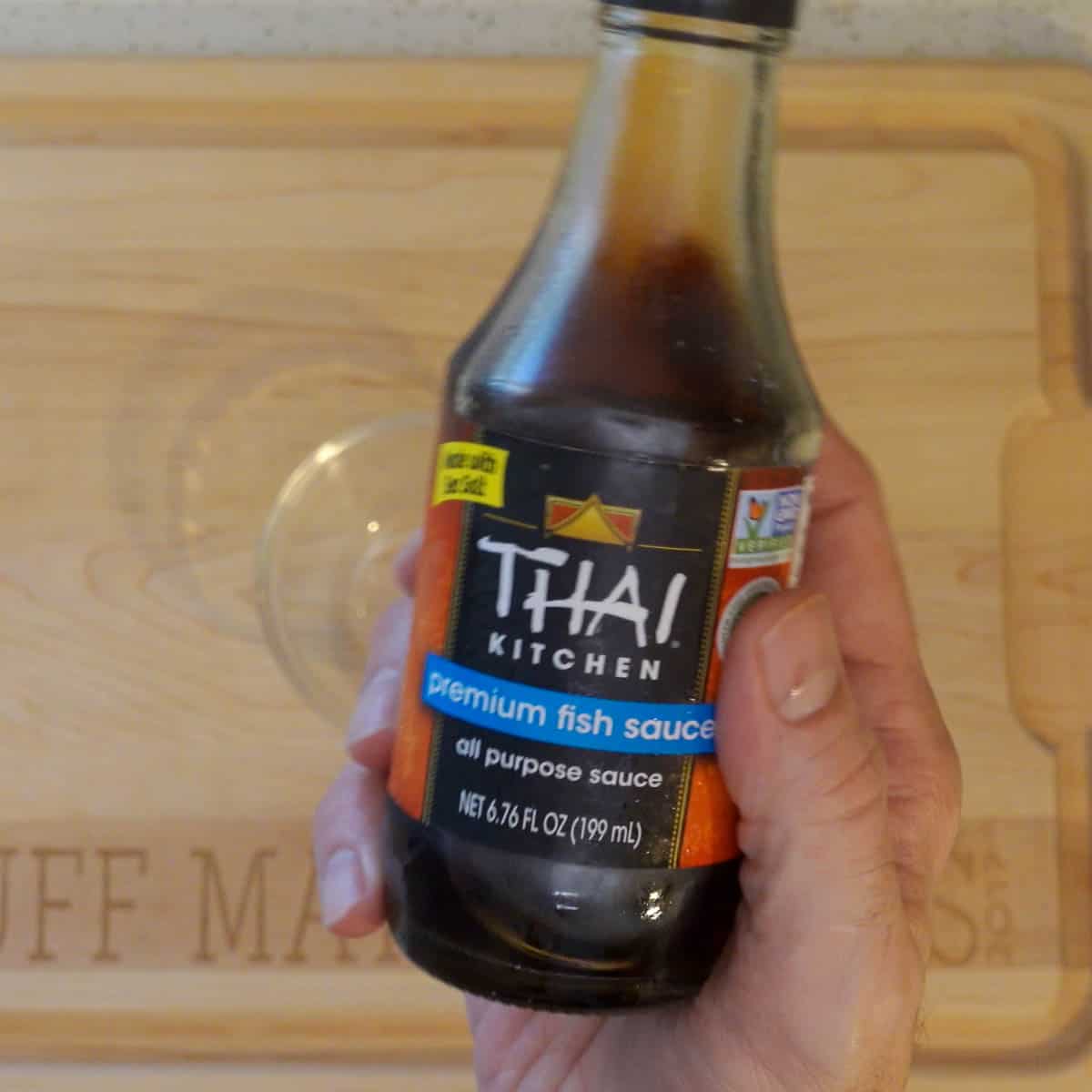 Step 2 – Adding some water to the Fish Sauce to cut the saltiness and increase the liquid. 2 Tablespoons is enough water.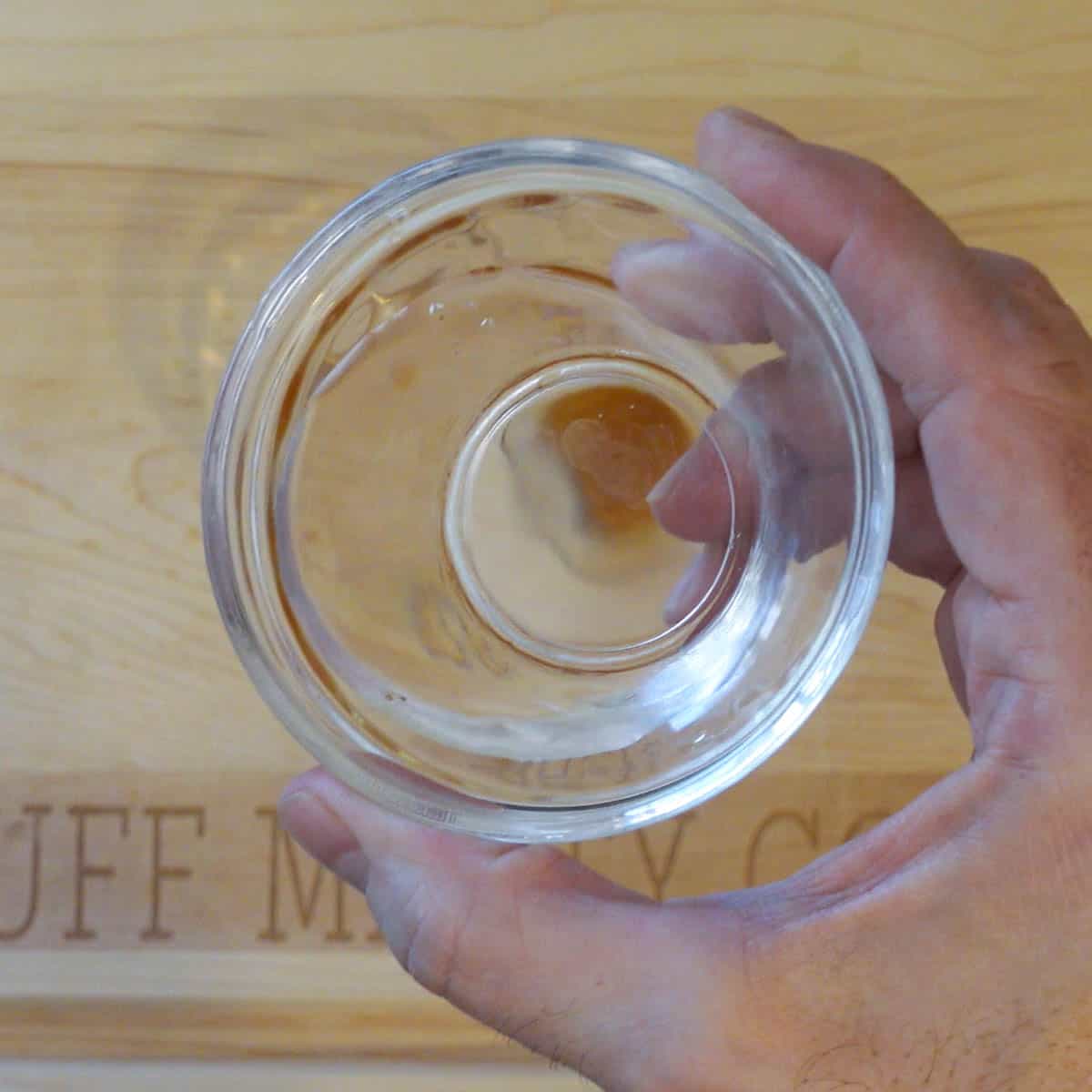 Step 3 – Add some sugar to the eggroll dipping sauce to balance the saltiness with some sweetness. I find 2 teaspoons is a good amount.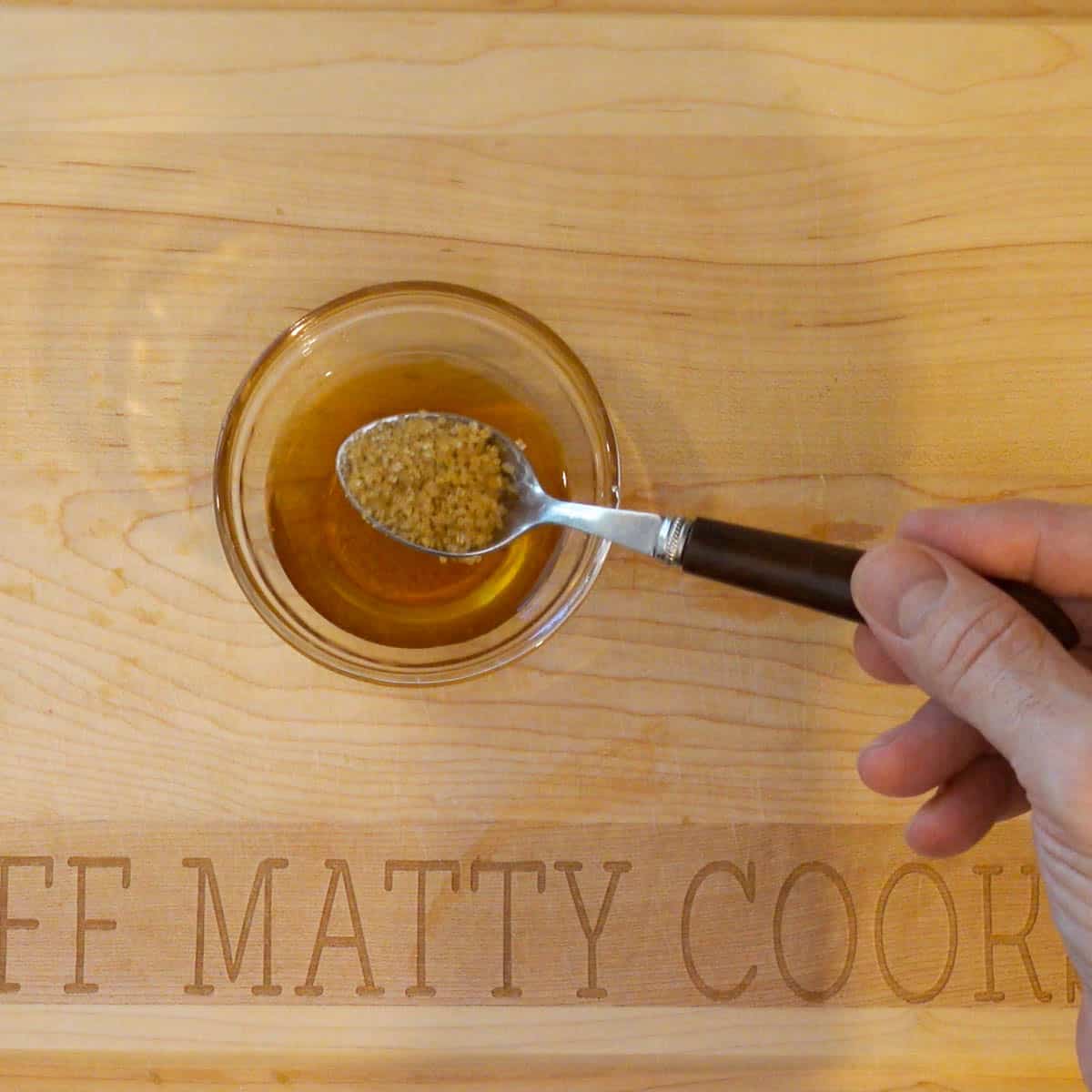 Hint:Preheating the air fryer before cooking these eggrolls is not necessary.
How to Cook Frozen Eggrolls in Air Fryer
The process to cook frozen egg rolls is simple. Follow my step by step instructions.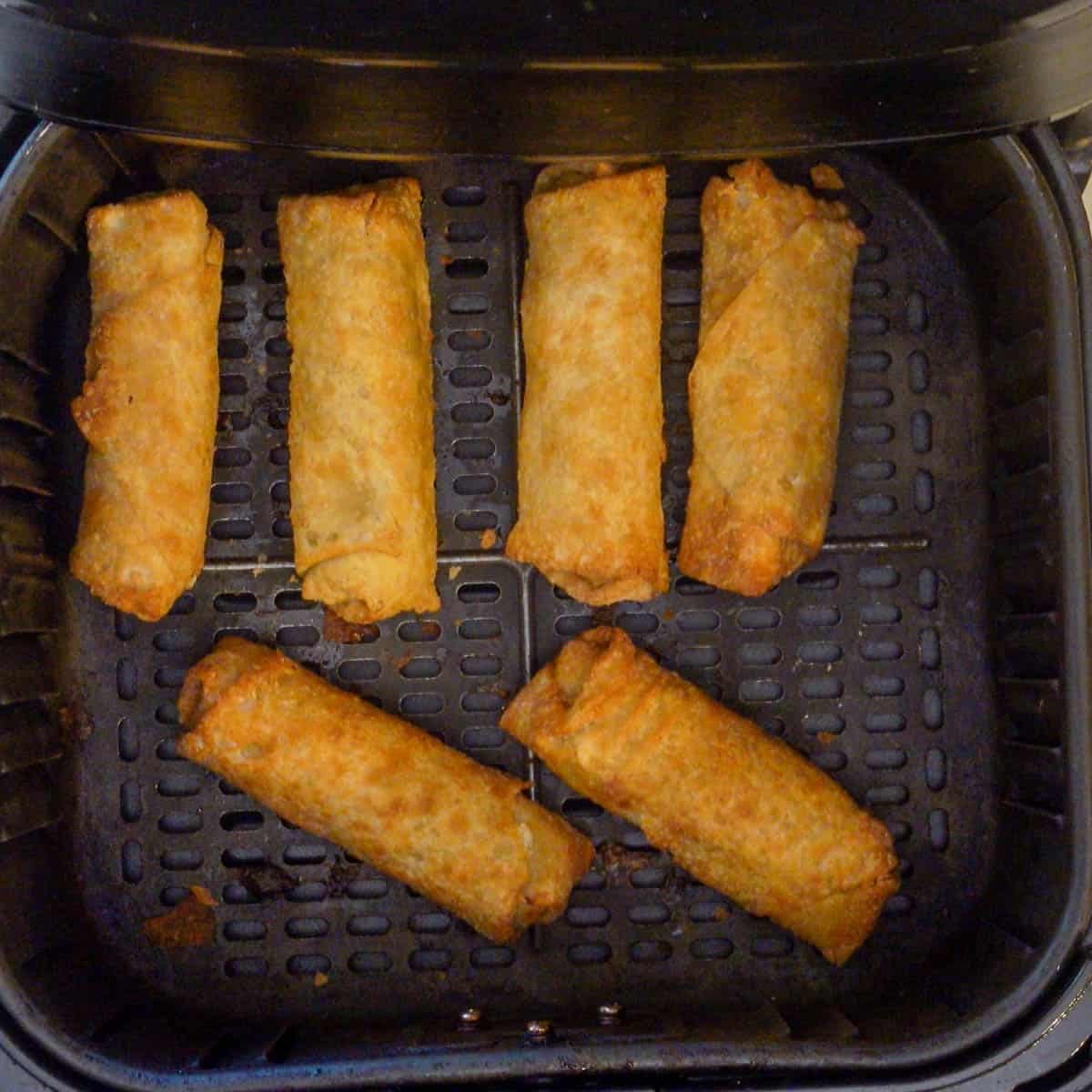 Step 4 – Place frozen egg rolls in basket of air fryer in single layer. Do NOT spray the eggrolls with oil. If the air fryer basket is not non stick then spray it with some oil or cooking spray.
Step 5 – Cook the Frozen Egg Rolls at 400 Degrees Fahrenheit for a total cooking time of 10 minutes.
Step 6 – Flip Egg Rolls halfway though cooking time for maximum crispiness. I flip them by rolling the egg rolls. Be careful they are hot.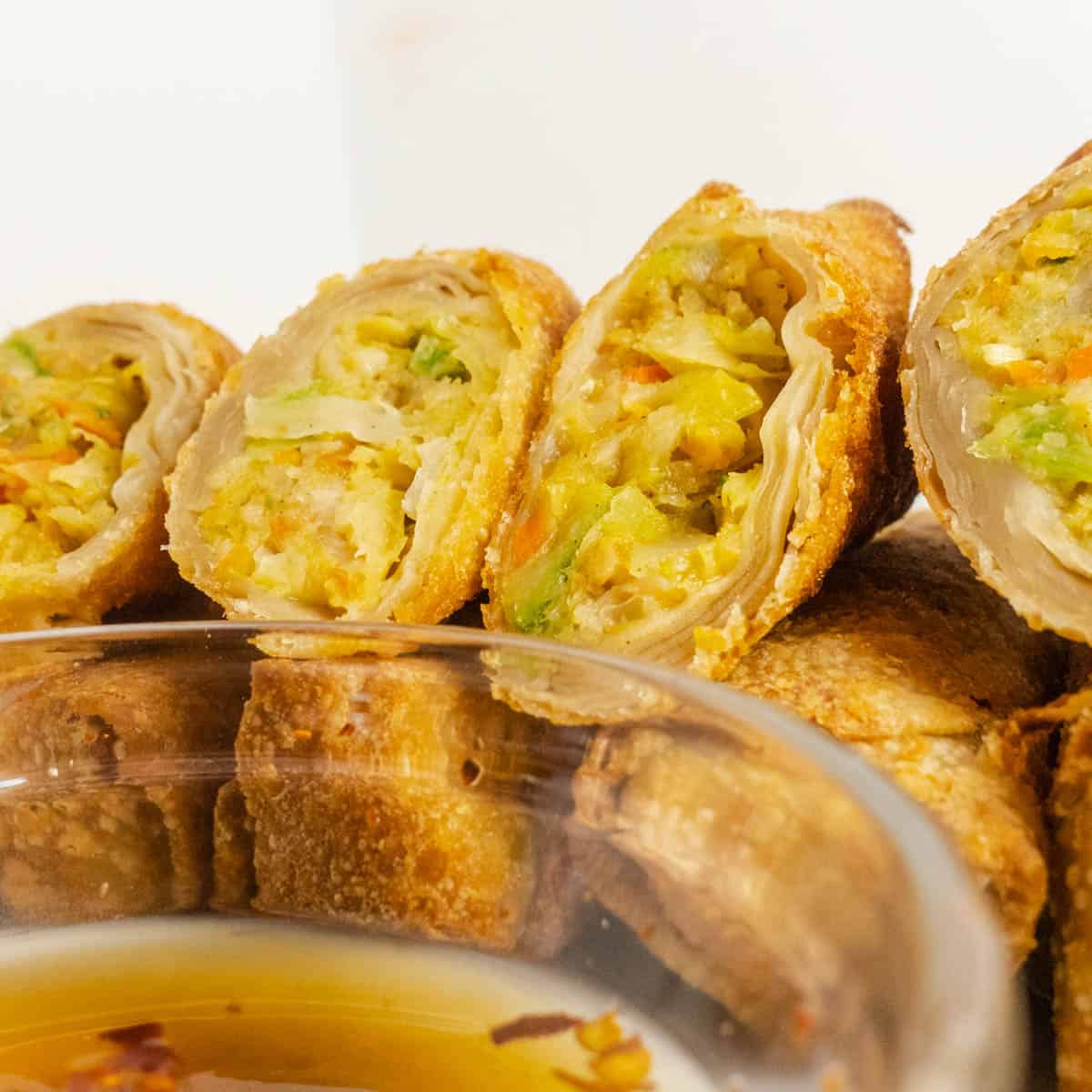 Air Fryer Frozen Egg Rolls Time and Temp
How long to cook frozen eggrolls in air fryer? I have cooked egg rolls in both a basket style air fryer and an oven style air fryer. How
Preheat air fryer to 400 Degrees Fahrenheit. Place egg rolls in the air fryer basket. Cook egg rolls 10-12 minutes. If cooking in oven style air fryer cooking time is 12-15 minutes.
When the egg rolls are done cooking I like to place them on a paper towel. The paper towel absorb any residual grease that may be present.
Substitutions
If you do not have the fish sauce to make the dipping sauce you can make a dipping sauce that is even more simple. Mix together Soy Sauce and some Sesame Oil. If you have Rice Vinegar add a teaspoon. Toss in some chopped green onions for presentation.
Variations
These instructions can also be used to cook frozen spring rolls. Keep in mind that spring rolls are smaller and will cook more quickly. Decrease cooking time accordingly.
These egg rolls can easily be made homemade with some frozen egg rolls wrappers and some coleslaw mix with and other vegetables and protein you enjoy.
Equipment
Below is the equipment I used and some kitchen essentials that I use often. All air fryer brands are different. Overall wattage of the unit can be different so cooking times can vary by a few minutes depending on your model.
Instant Vortex 4-in-1 Basket Air Fryer
COSORI Air Fryer Max XL
Ninja Air Fryer, 4 Qt
Thai Kitchen Gluten Free Premium Fish Sauce
These are affiliate links to purchase as I do receive a small commission at NO COST to you. Thanks for supporting me and allowing me to share my recipes.
Storage
Air Fryer Egg Rolls can be stored in an airtight container in the refrigerator for 3 to 4 days.
Reheating
egg rolls can be reheated in the air fryer at 375 Degrees Fahrenheit for 3 to 4 minutes.
More Air Fryer Recipes to Enjoy
Fried Chicken in the Air Fryer
Empanadas in the Air Fryer
Meatballs in the Air Fryer
Crispy Air Fryer Fried Shrimp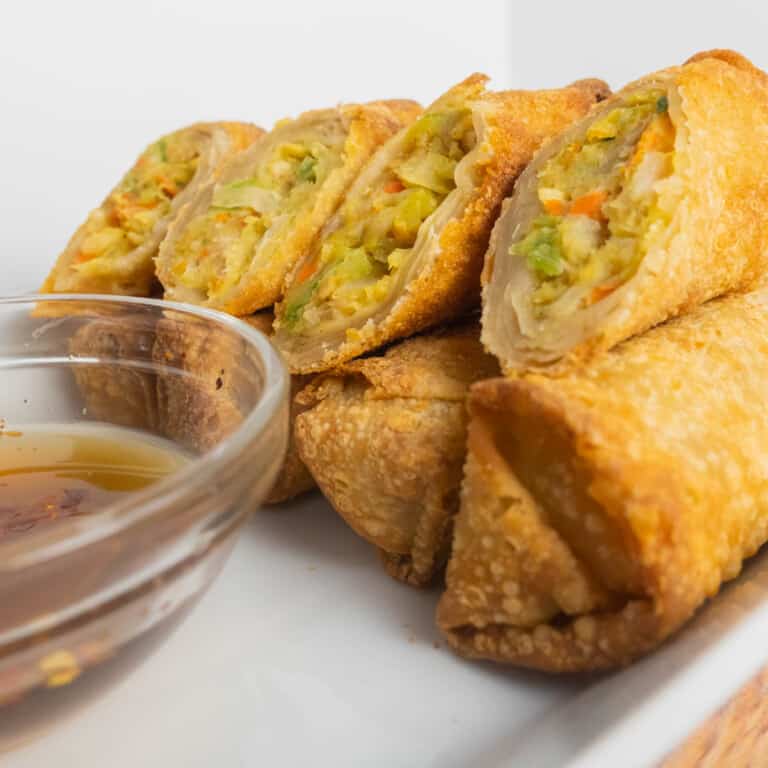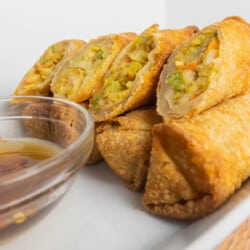 Frozen Egg Rolls in Air Fryer
Frozen egg rolls come out great in the air fryer. Crispy on the outside and tasty on the inside.
Print
Pin
Rate
Ingredients
1

Box

Chungs Frozen Egg Rolls

Can use any brand you choose
Dipping Sauce
2

Tbsp.

Asian Fish Sauce

2

Tbsp.

Water

2

tsp.

Sugar

1/4

tsp.

Red Chili Pepper
Instructions
Place frozen eggrolls in the air fryer in single layer

Set air fryer temperature to 400 degrees Fahrenheit 10-12 minutes.

Flip Egg Rolls halfway through cooking time.
Dipping Sauce Instructions
Mix all ingredients together in a dish and let sit for a few minutes for flavor to blend.
Notes
Cooking time can vary a few minutes depending on air fryer model that you have. Red chili pepper and dipping sauce is optional.
Nutrition
(Visited 5,973 times, 1 visits today)