This air fryer chickpeas recipe is roasted, crunchy and crispy and delicious. This is such a great healthy snack that is easy and loaded with protein. Making this recipe in an air fryer is so much easier that making them in the oven. You will get great results and the process of making these chickpeas in the air fryer is really simple.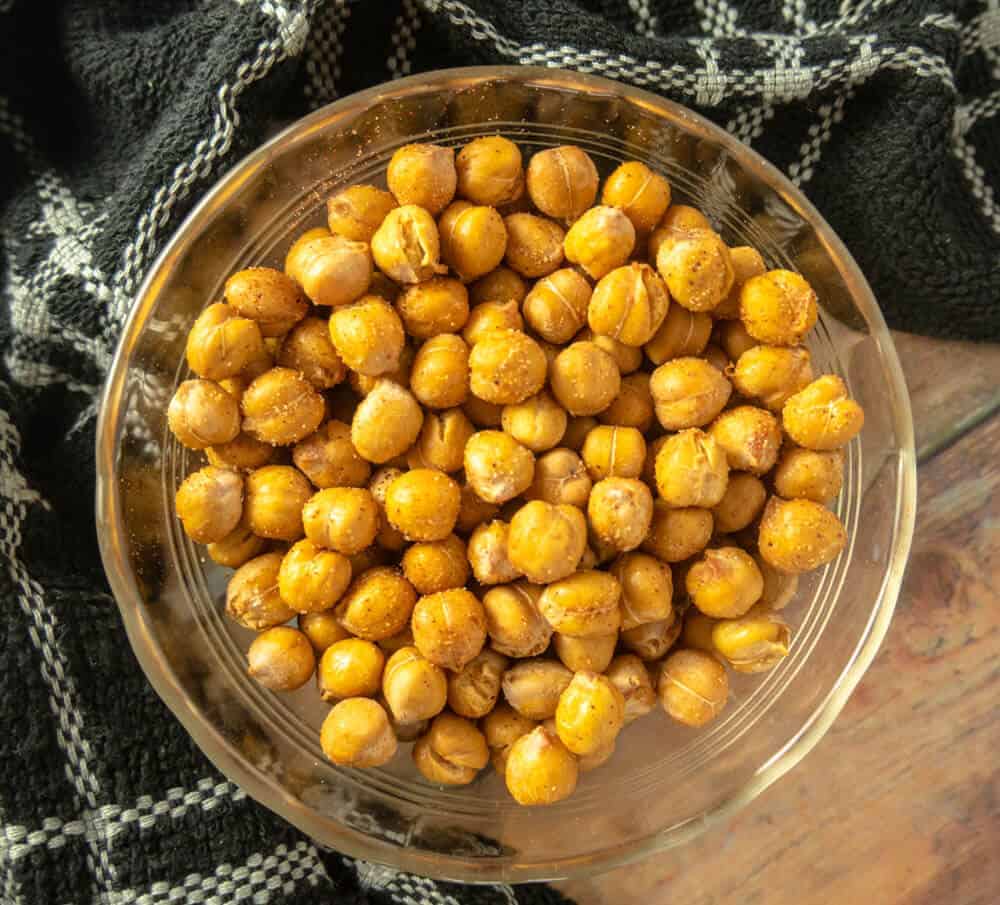 Roasted Chickpeas in the Air Fryer
I just love chickpeas. I have loved them ever since I was a kid. I used to just eat them right out of the can. Actually I still do that…
Normally when roasting chickpeas you need to rinse them and then dry them which takes time. Not anymore. These chickpeas in the air fryer are a GAME CHANGER. You don't have to rinse them and you don't even have to dry them. We are going to dry them right in the air fryer.
The first thing you want to do is get your air fryer preheated to 390 degrees and set the timer for 15 minutes. The cook time can be as little as 12 minutes and as much as 17 minutes. I find 15 minutes is what it takes in my air fryer.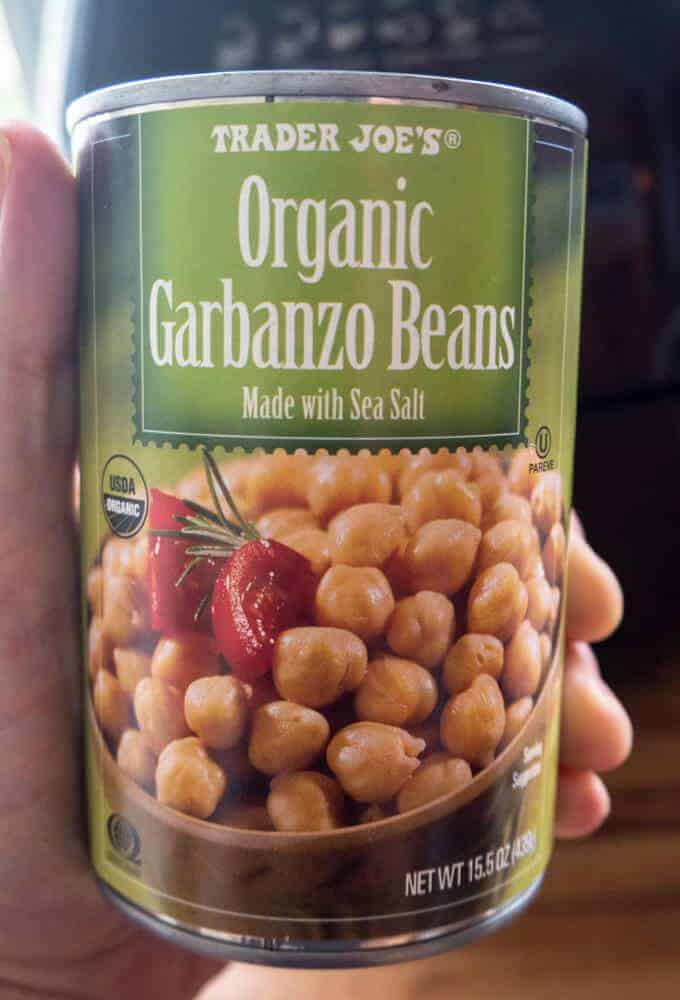 Grab you can of chickpeas and lets get started making this air fryer chickpeas recipe. I used organic chickpeas that I got at Trader Joes. You can use any brand you like. All you have to do is open them and drain them.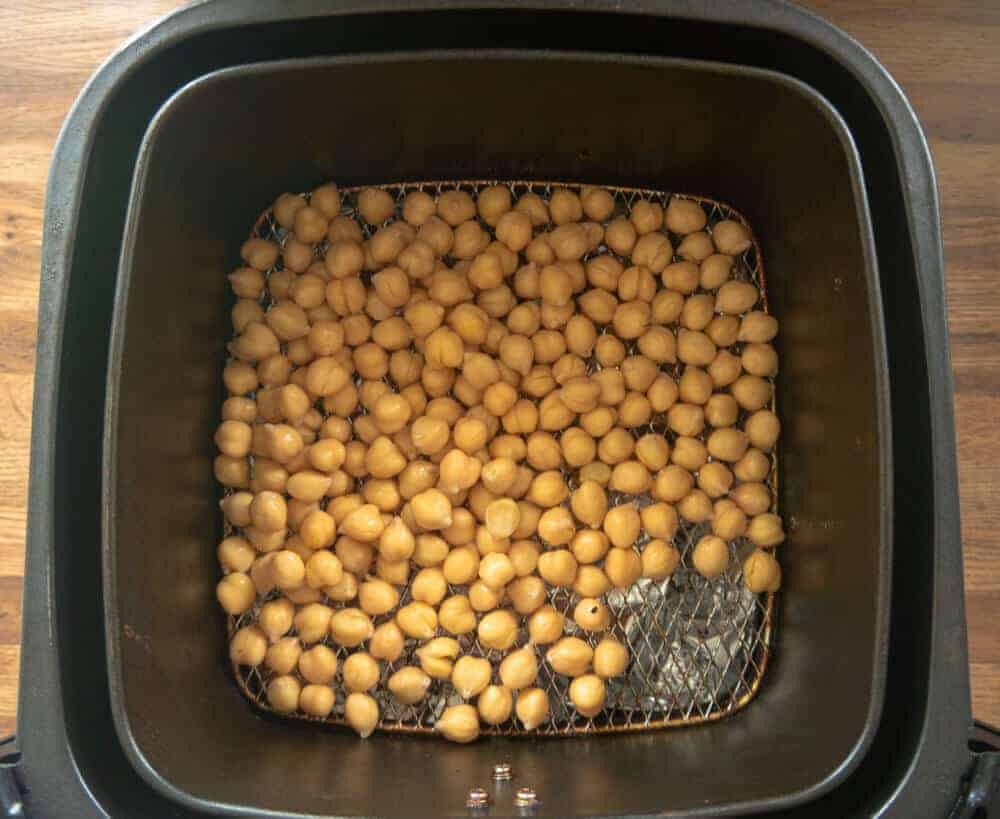 Dump your can of chickpeas right nto the air fryer. See isn't this roasted chickpea recipe easy so far? Once you have the chickpeas in the air fryer shake them around to get them mostly in a single layer.
Air Fryer Chickpeas Recipe
Now that your chickpeas are in your preheated air fryer close the basket. Let the air fryer cook for 5 minutes till the chick peas are dry. After 5 minutes open the air fryer and spray the chickpeas with the oil sprayer. If you don't have one pour the teaspon of oil over the chickpeas and shake the basket around to distribute the chickpeas getting coated.
Close the air fryer and let it keep cooking shaking the basket every 5 minutes or so until there is 2 minutes left. Open the air fryer basket and sprinkle half of the seasoning mixture over the chickpeas and shake the basket to distibute. Cook the final 2 minutes then serve. Top the chickpeas with the remaining seasoning.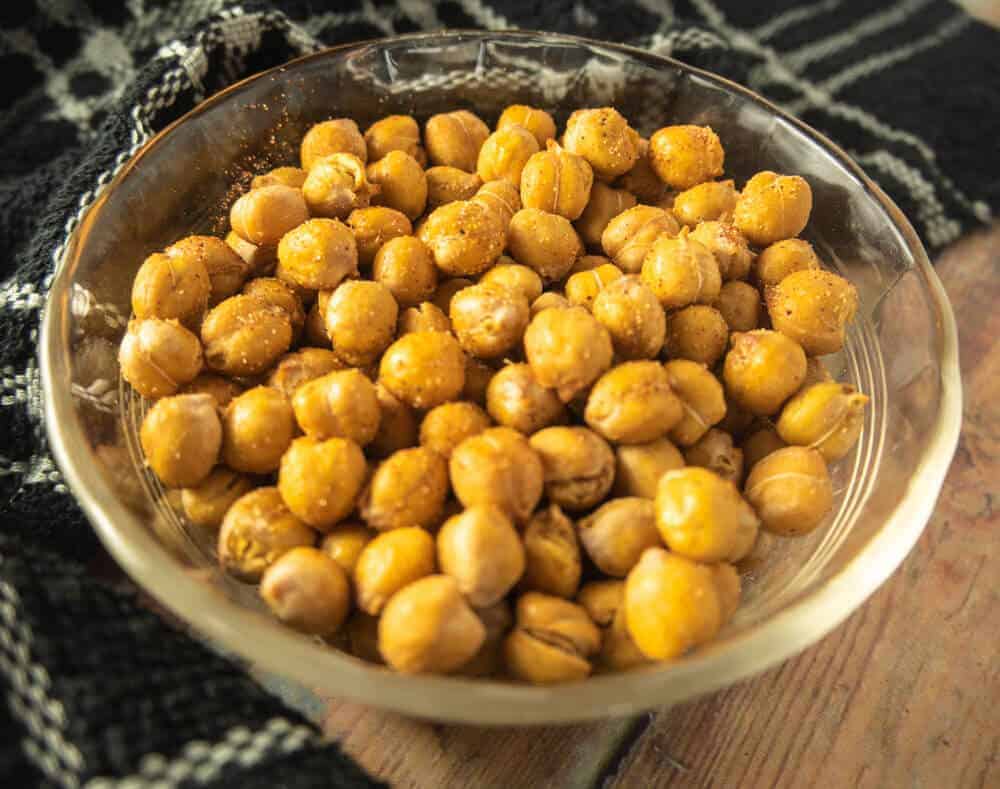 Since you have an Air Fryer you might wanna try my Easy Air Fryer Chicken. It is Healthy and Delicious and Crispy.
Air Fryer Roasted Chickpeas (Roasted)
Chickpeas roasted in the air fryer.
Ingredients
1

Can 15.5 oz. chickpeas

1/2

tsp.

Salt

or to taste

6 to 7

turns of a pepper grinder

1/2

tsp.

garlic powder

1/2

tsp.

smoked paprika

1/2

tsp.

ground cumin

1

tsp.

olive oil

I use a Misto sprayer for 2 to 3 sprays
Instructions
Directions
Preheat Air Fryer to 390 degrees set time to 15 minutes

Open can of chickpeas and drain

Add chickpeas to air fryer basket

Cook 5 minutes to dry chickpeas

Open air fryer and spray chickpeas a few times or coat with the teaspoon of oil if your not using a sprayer.

Close air fryer and let cook shaking air fryer basket every 5 minutes. When there is 2 minutes left open air fryer and add half of the seasoning and shake air fryer basket to distribute.

Close air fryer and let cooking finish. Toss chickpeas in remaining seasoning and enjoy.

Cook to your desired doneness. All air fryers are different so if you want more CRISPY cook them longer.
Notes
If you want the chickpeas more CRISPY cook them longer. All airfryers are different so cook them to your desired doneness.
Keep in mind that you can use any seasonings that you like. You do not have to just stick to this recipe.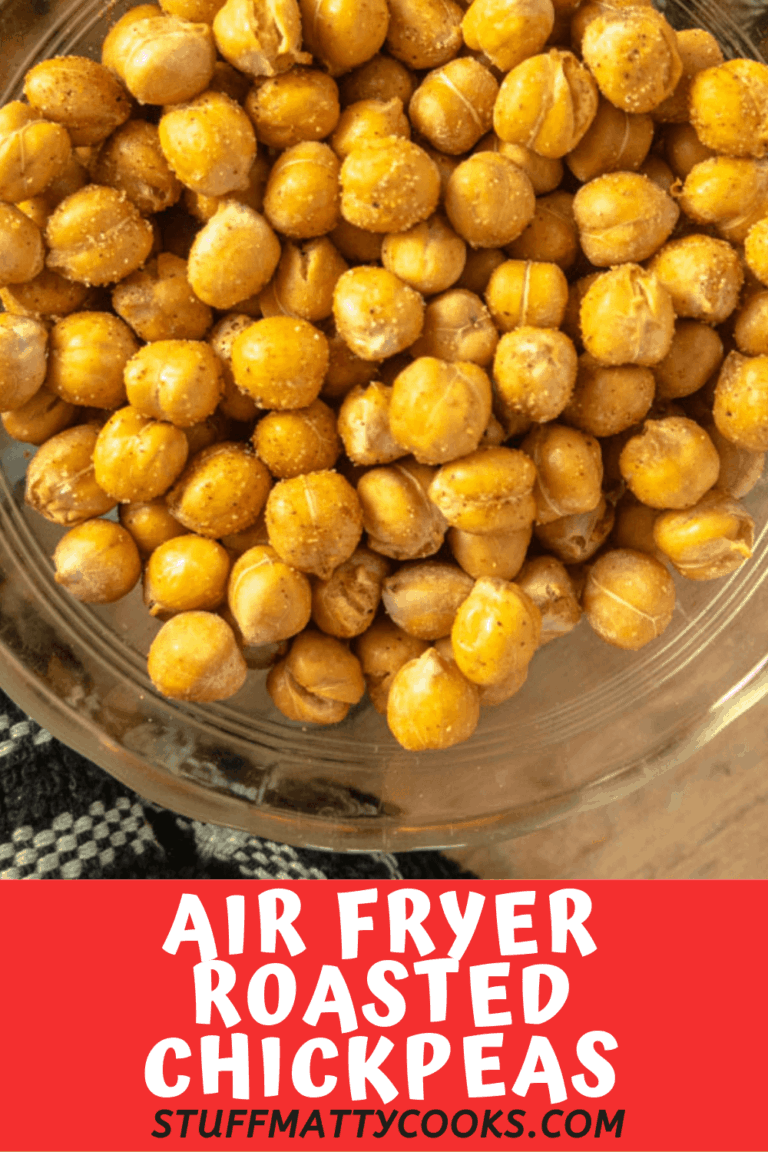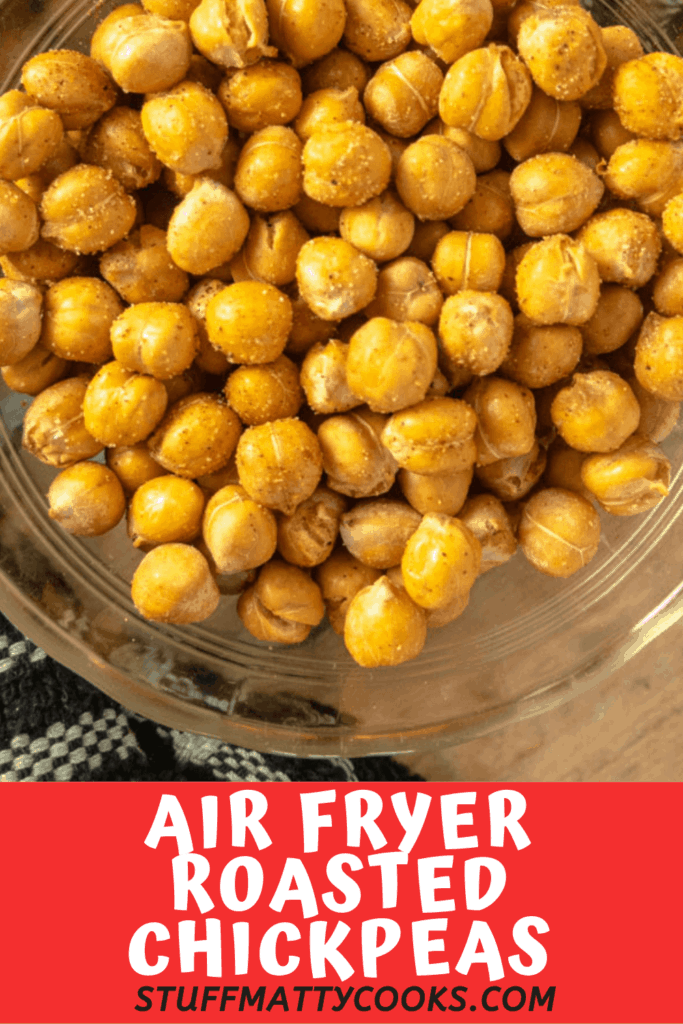 (Visited 589 times, 1 visits today)