These easy refrigerator dill pickles do not require any canning at all because after you make them you just store them in the refrigerator. I absolutely love these pickles and you will too. Why do I love them so much? Because they stay crisp. Nobody likes a soggy pickle.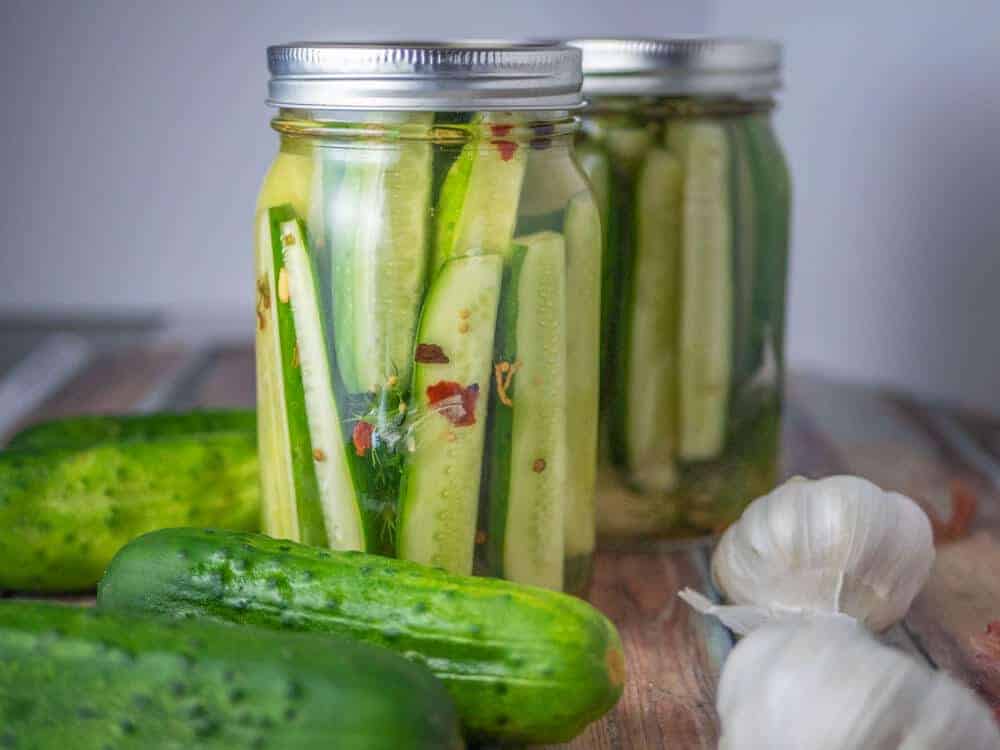 The Best Refrigerator Pickles
These are the best refrigerator pickles for a number of reasons. Not only do they stay crisp, but they have a fresh clean flavor that is way different than store bought pickles. You can actually taste Dill and Garlic instead of them just being a processed sour flavor. Once you try them you will be in love I guarantee it. Ever since I came up with this recipe I haven't bought pickles at the store since.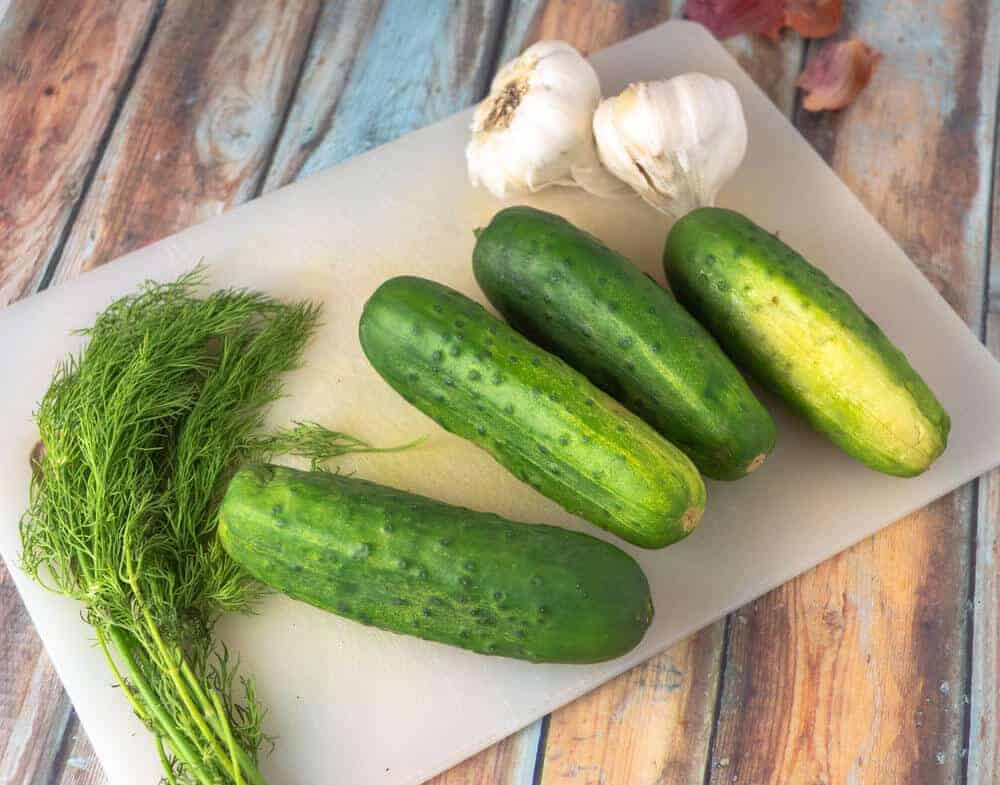 How to Make These Easy Refrigerator Dill Pickles
So just how do you make these easy refrigerator pickles you ask? Well, It is easy like I said. These pickles have just 7 ingredients. Yes, just 7 simple ingredients are all. Basically, the Brine is vinegar, garlic, dill, pickling spice, water, sugar, and salt. Yep, that's all there is to it. The hardest part is waiting for them to pickle. Usually, they will start tasting like pickles within 2 days. That seems like forever when you're waiting to taste them. These easy refrigerator dill pickles ARE that good.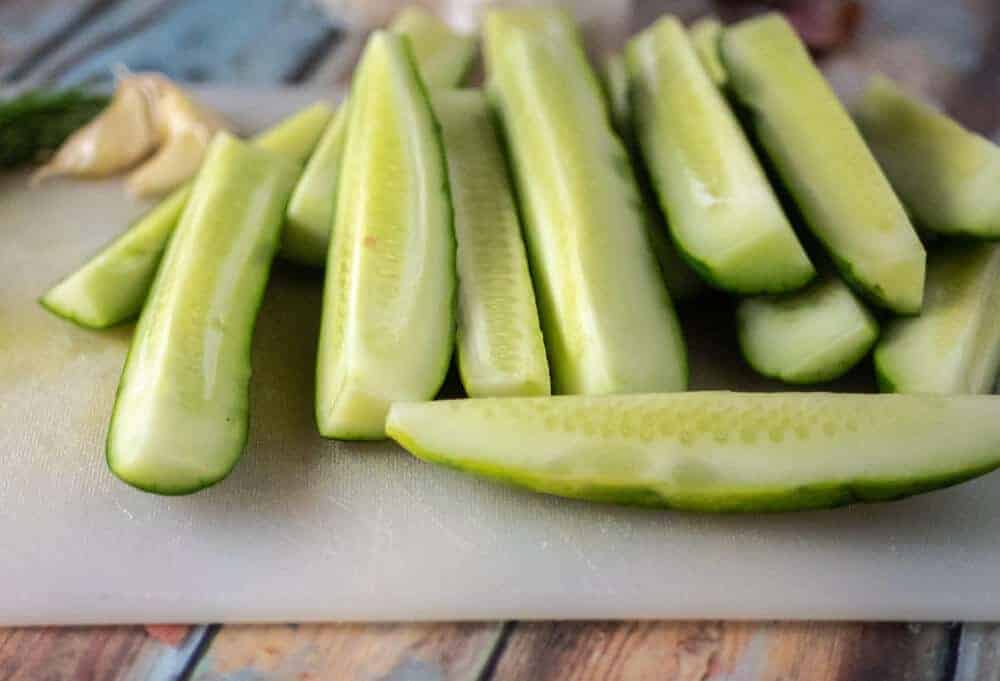 Grab a mason jar that's one quart or bigger and wash it out with soap and water and you are ready to begin. Don't say I didn't warn you because these easy homemade pickles are truly addictive. I am sure that you and your friends and family will love them as do mine. They are sure to become a staple in your fridge too. You might also want to take a look at my Instant Pot Vegetarian Pasta Salad it is a great dish that will go well with these pickles.
Let me also say thanks for stopping by my website. If you happen to make this recipe or any of my others please leave a rating and a comment. It really helps a lot. Also if you have any questions at all leave them in the comments I do get to them.
Items I used in this Recipe. Available from Amazon. You can HOVER OVER THE LINK to see INFO and PRICE or just Add Them to Your Cart on Amazon. I do receive a small commission from Amazon at NO EXTRA COST to YOU. Thanks so Much for Your Support.
Ball Wide Mouth Quart Glass Jars 12 Pack

Marshalls Creek Spices Pickling Spice Seasoning, 16 Ounce

Easy Pickle Recipe in Refrigerator
Easy Refrigerator Pickles
Ingredients
(Makes 1 Quart of Pickles)
6

Kirby Cucumber

Basically 1 Pound

3

Cloves

of Garlic

8

pieces

of dill

⅔

cup

White Vinegar

1

cup

water

1

Tablespoon

Sugar

½

Tablespoons

Sea Salt

All Natural

Tablespoon

Pickling Spices
Instructions
Directions
Make sure the jar and lid you plan to use is clean and dry, you do not need to sterilize as you might with canning because this is a refrigerator recipe

Wash pickles under cold water the make sure to cut of about a 1/2 inch of each end of the pickles. This is an important step because if you leave the stem the pickled will be bitter.

Cut your pickles as desired, you can slice them in rounds, or make spears or leave them whole. Cut Garlic in halves lengthwise.

Mix together the remaining ingredients except dill in another container and shake until the sugar and salt are completely mixed in and dissolved with the vinegar mixture.

Pack the cucumber slices, garlic in dill in the jar you have chosen and then pour your vinegar mixture over the top. 

Let sit in the refrigerator for 2 days at least before trying. These pickles will last for up to one month if kept refrigerated. You can reuse the brine a few times after pickles are gone.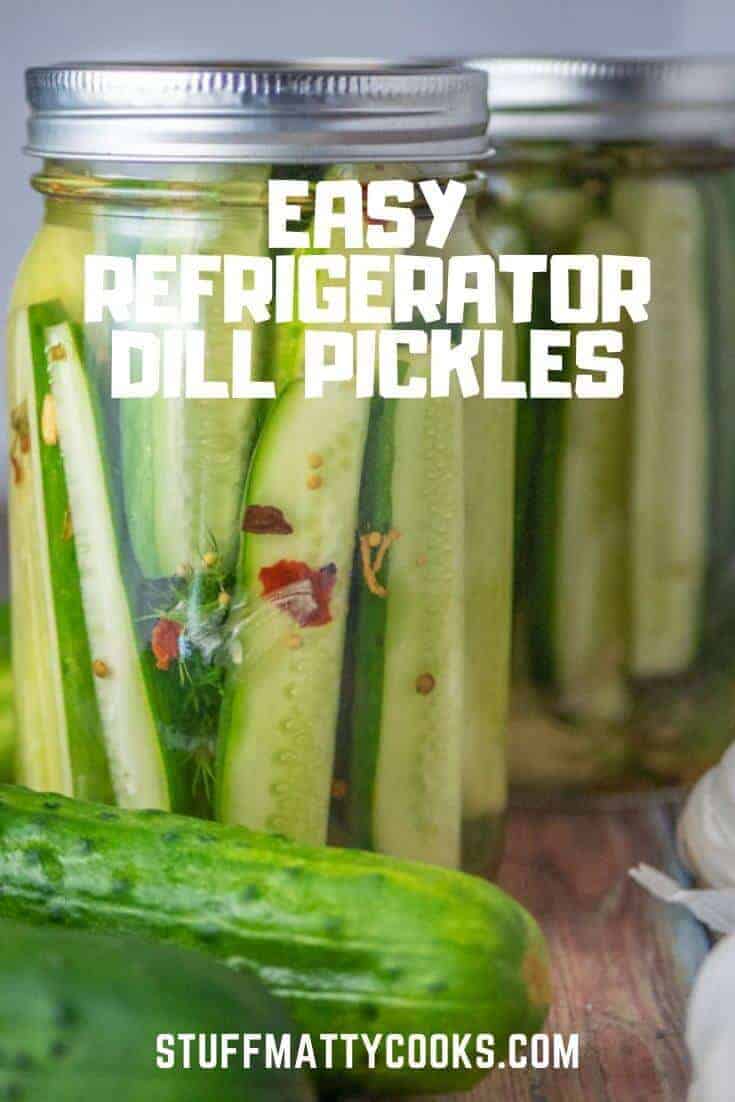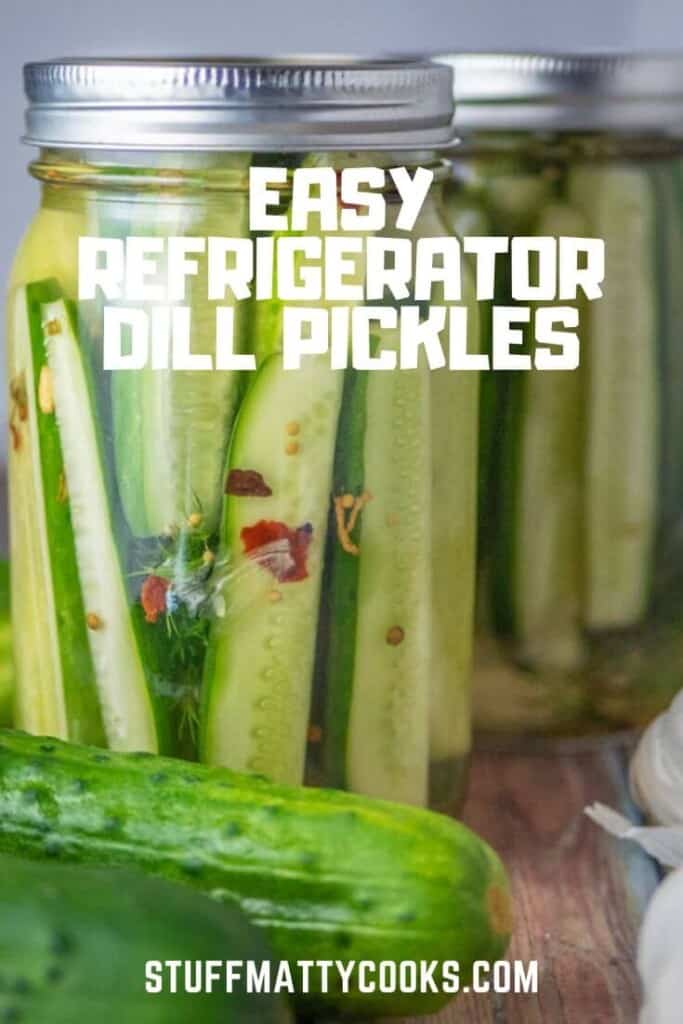 (Visited 884 times, 1 visits today)